Imagine being able to establish a foundation for problem solving in 1st grade upon which a student can build for the rest of their elementary school years.

Imagine the confidence of a 5th grade student who has used the same vocabulary and strategies for problem solving since 1st grade.
Math Mights are a way to tie math strategies to characters that will help students understand math processes differently than just solving problems one way. This series promotes students' communicated reasoning so they are able to confidently explain their thinking. It also provides a common language in schools so students can learn about the characters and the strategies in first grade, and then apply same strategies to higher level concepts as they grow.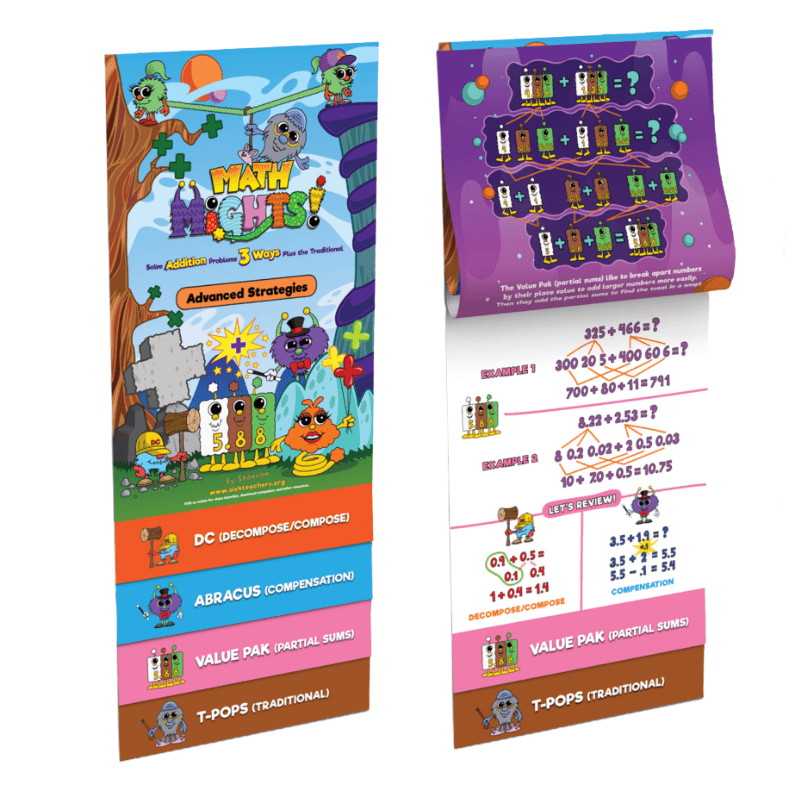 8-in-1 Flip Chart Posters
Available for both addition and subtraction strategies, the Math Mights strategy posters feature eight posters in one, bound into a tabbed flip chart. Each tab of the poster features a different character describing how to solve the problems in their unique way.
One side of the poster features beginning strategies with appropriate examples using easily accessible numbers. As students start to grasp the beginning strategies, flip the poster around to reveal more advanced strategies involving more advanced examples (such as fractions or decimals).
The physical strategy poster also has a digital companion which includes extra practice for students using the Math Mights strategies, as well as strategy cards that can be used to help students remember the strategies while they're solving problems.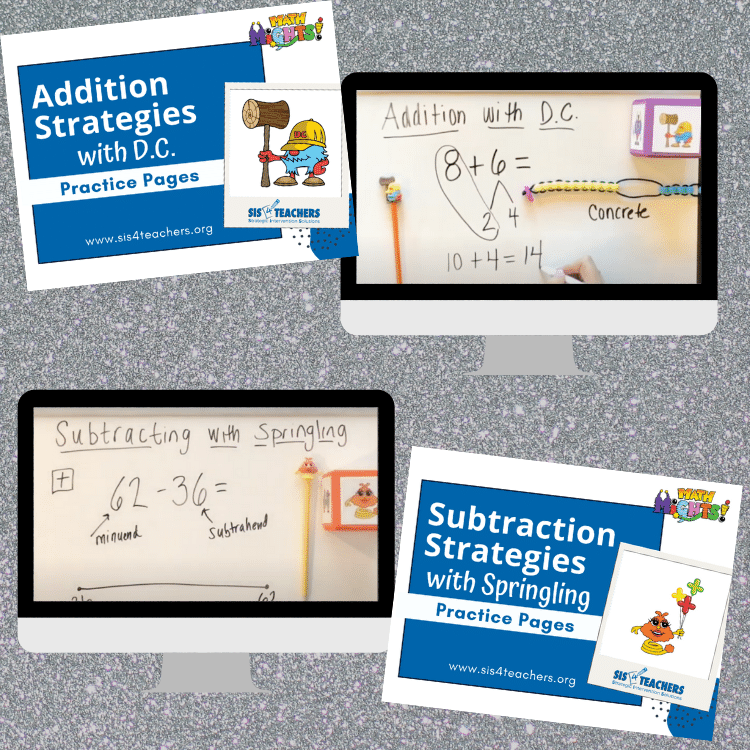 Strategy Video Tutorials 
Watch the Math Mights in action in these video tutorials that can be used to help parents, students, and teachers in applying problem solving strategies.
Access to the full playlist of tutorials is included with purchase of Math Mights Posters.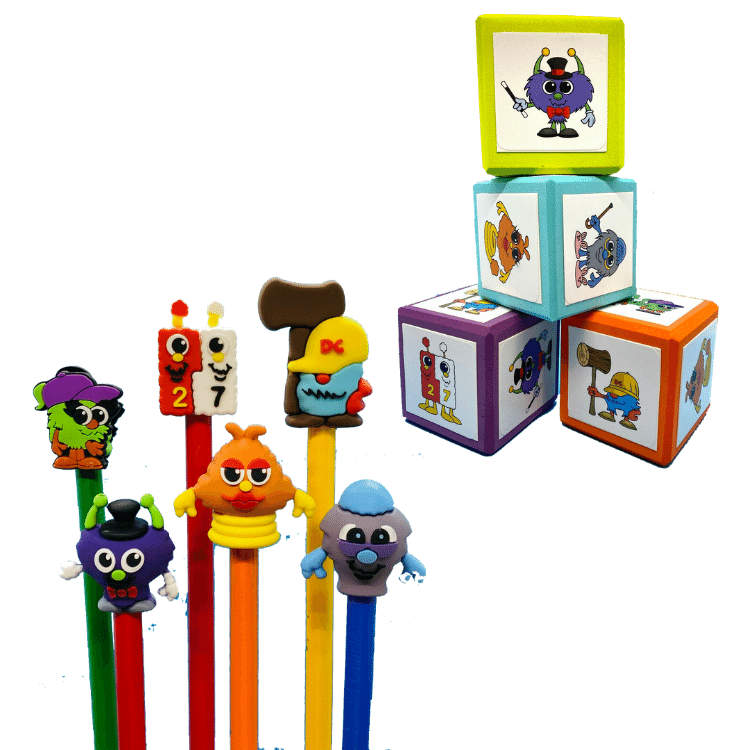 Dice and Pencil Toppers
A perfect companion to the Math Mights Stratey Posters, you can bring your favorite Math Mights to life with these dice and pencil toppers!
These fun, colorful, open-ended manipulatives provide endless opportunities for practicing with characters and strategies, while increasing student engagement!